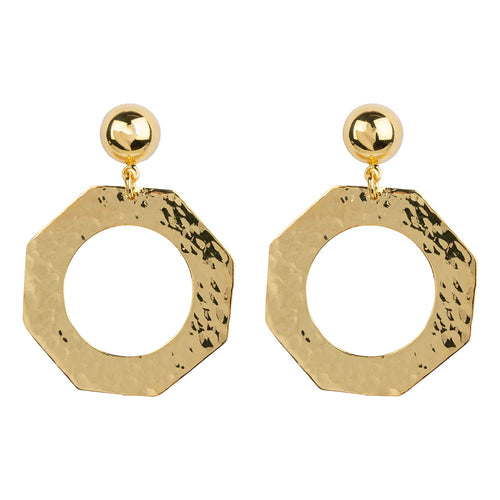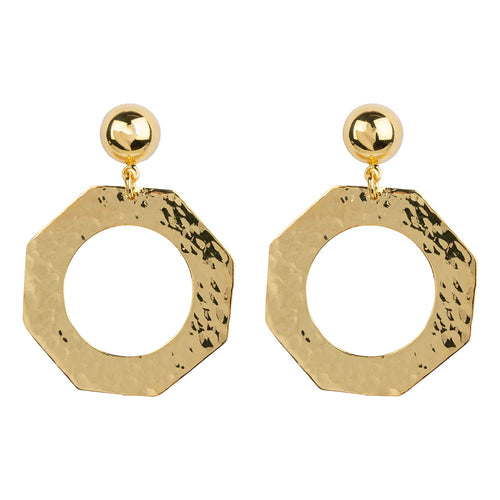 Ball Stud With Hexagon Earring
The Ball Stud with Hexagon Earring is a pair of large eye-catcher earrings with a round shiny stud on the ear, made of 925 sterling silver with an open octagon shape attached to it. The eye-catcher earrings have a length of approximately 4 cm and a width of 3 cm at the widest point. Click here to view all earrings. All our jewelry can be mixed and matched.
How and when to wear?
You can wear the Ball Stud with Hexagon Earring on different occasions and complete your outfit. You can wear them to a party, a dinner or to give a basic outfit more character. You make a statement with these earrings, they can be seen. Eye-catchers can be worn every day as well as on special occasions.
Specifications
925 Sterling silver (with 1 micron layer of 14ct gold in case of)
Sold as a pair
Dimensions: 4 cm x 3 cm
Handmade in Bali